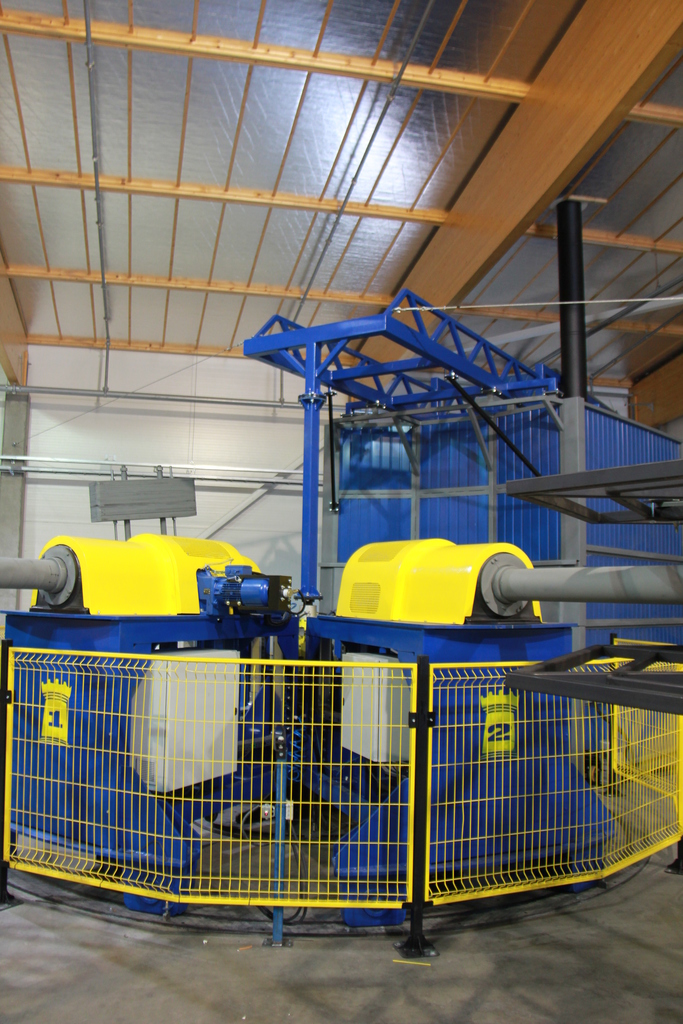 The carousel-type machine has been equipped with a set of innovative solutions aimed at maximization of productivity, and ensuring intuitive operation. We started cooperation with an Austrian B&R company which supplies us with the necessary components such as controllers, touch panels and inverters.
The subassemblies applied in our machine enable flexible approach to control issues put by our Clients. Communication between a controller and inverters within POWERLINK network provides faster data exchange, which enables an immediate and appropriate reaction. The PLC is equipped with a very powerful Intel Atom processor. The whole system is characterized by extraordinary durability, thus ensuring long-term and efficient operation. The B&R software tools enable creating unique machine features.
The objectives set for the programmers include high automation level, intuitive operation interface, and most importantly, the possibility of quick tele-diagnosis of failure case of malfunction.
Depending on individual production requirements of our Clients, we offer machines with the machines with the following range of heating chambers: 2000 mm, 2500 mm, 3000 mm, 3500 mm and 4000 mm.
IMPORTANT FEATURES:
In terms of production capacity, the carrousel-type machine far exceeds other rotomoulding machines.
It is intended for production of smaller as well as large parts. The machine can be provided with straight arms or L-shaped offset arms.
Gas or oil burner enables heating the furnace up to the optimum operating temperature of 270˚C in less than 5 minutes.
Intuitive control system makes the equipment very simple to operate. Control panel is fitted with a 15" colour touchscreen.

Based on many years' experience in rotomoulding machine construction, to meet our Clients' expectations, we are able to submit a fully customized offer according to their production profile. Beyond standard, in our offer there is additionally a checkpoint system for temperature measurement inside the mould, water mist system, or inside-the-mould air cooling system.